Howard Smith, an African-American artist, designer and collector was born April 17, 1928 in Moorestown, New Jersey, USA. Throughout his career he lived in Finland with exception of 1976-1984 after being invited to teach at Scripps College at Claremont, California, USA.
In his early adulthood, Smith served with U.S. occupying forces in post-war Japan, Korea, and Germany. After his service, he briefly studied at the Philadelphia Academy of Fine Arts. Smith came to Finland in 1962 when he co-organized an international youth exhibition of American artists.
Within a year he mounted the first show of his own at Matti Viherjuuri's Galleria Pinx. Attracted to the signature 'less is more' Finnish design aesthetic, tradition of able craft and the hand-wroutht object, he soon won respect of wide circle of Finnish artists, architects and designers among them Kaj Frank, Aarno Ruusuvuori, Juhani Pallasmaa, Yrjö Sotamaa, and the Nurmesniemi's, Antti and Vuokko.
curriculum vitae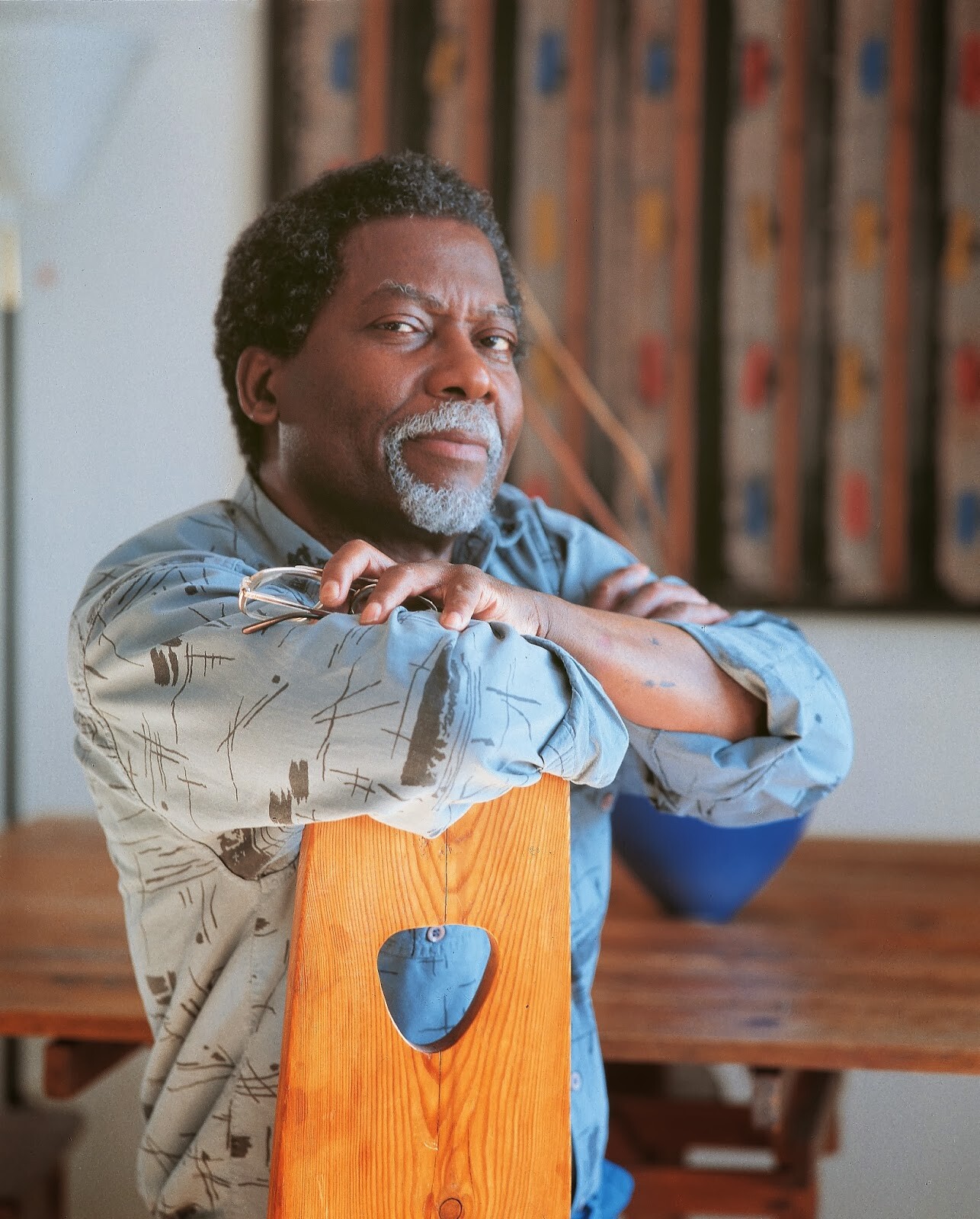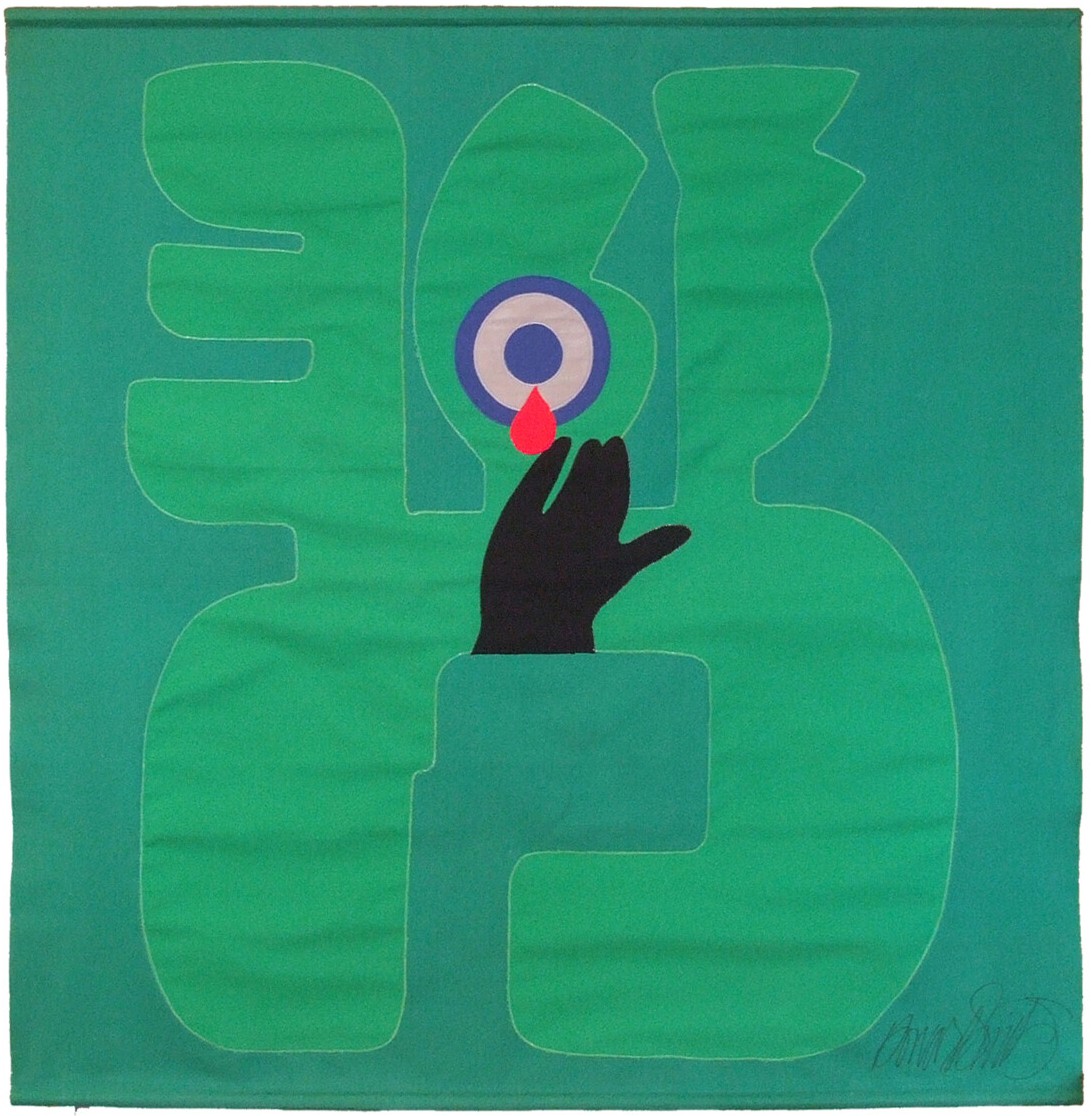 Howard Smith worked with paper, pigments, wood, clay, textiles and metal. He designed for industry—e.g. printed textiles for Vallila, tableware and interior items for Arabia (the esteemed ceramics factory in Helsinki). He planned interior designs for corporate offices, public buildings and cruise ships. He especially enjoyed recycling items like scrap metal, used cardboard, castoff clothing–which he took and created into whimsical compositions.
Howard Smith's work -displays an exuberance and generosity characteristic too of the man. It is immediately recognisable for bold gestures in line, plane and mass, its rich colors and its contrapuntal contrasts in material and form. Much of what he called 'glyphs' vibrant figures that often suggest the human form in posture of celebration.
Howard Smith was awarded the Finnish State Design Prize in 2001 and the State Artist's Pension in 2003. His works can be found in several museum collections in Finland and in USA E.g. Finlands National Gallery Ateneum Art Museum, EMMA Espoo Museum of Modern Art, Museum of African-American Art Los Angeles and Museum of Modern Art, New York.
The great paradox of his final years was that, after opening the eyes of so many through his work and varied collections, he was blinded by glaucoma. Undaunted, he continued to work by sense of touch.
Howard Smith died at home in Fiskars, Finland February 4, 2021 aged 92.